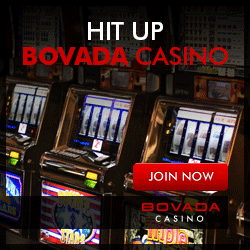 Video Keno Fun!
If you're a fan of slot machines or video poker, you might also want to take a stab at video keno. Although the payout isn't as high as it is for some slots or video poker machines, it still offers much higher returns than live keno, and it still offers that shot at the jackpot.
Although many people might think video keno is just another slot machine game, this is not so. The way it is played is quite different, and so are the results. Although, you will find the video keno machine near the slot section, or even right in it.
Video keno is actually very similar to online keno in its appearance and its return rates. However, at online casinos you can usually still play keno with other people, and the social atmosphere that can be created in a typical casino keno game may be missed if you switch to video keno. At the video keno machine, you play by yourself. Many people may prefer this, however, or you might just want to get away from the crowds.
Although playing keno online and playing video keno in the casino are quite similar, my preference is to play online, because you get the same solo gaming, with the same returns, but with much more convenience. You also get a more sophisticated interface, as the software online is more advanced than that on your typical video keno machine for the most part. Your typical video keno machine also doesn't have as nice of a monitor as your computer, and the speakers are also usually less advanced.
If you are heading to the casino anyway, however, video keno may be your best bet over an actual live keno game, as the returns are usually much better. And if you do decide to go the electronic route, keep your eyes open for a game called "super keno" on multiple game machines, as these games typically have better return rates due to the fact that if the first number drawn is one of your numbers, your winnings on that draw will double.