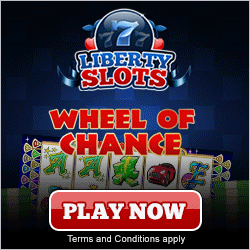 Keno Online
Playing keno online has many advantages to playing keno in the casino. First, and most importantly of all, the odds are simply better. Whereas land-based casinos offer odds ranging anywhere from 65% to 80% returns, online casinos usually offer somewhere between an 85% to 90% return (some super keno games offer returns close to 93%). This is incredibly significant, given how much money this could represent in only a few games of keno. Although the return rate may be the most notable difference between online and offline keno, it is by no means the only difference.
Keno online has become increasingly popular in the past couple of years, and those odds may give you an indication of why. However, the new, sophisticated software available online now makes playing online keno attractive and fun. Things are much simpler online. Instead of having to meticulously circle each individual number on your ticket that you want to wager on, you simply do a quick click with your mouse. And think of the trees you'll save!
Then there's the fact that you don't have to even leave the house to play. None of this driving for hours or flying long distances to Vegas. No more casinos trying to distract you with drinks, scantily clad women, and entertainment in an attempt to take your money. Did you ever notice how there are no clocks or windows inside casinos? This is no mistake! When you play keno online, you have a clock right in front of you letting you know you've spent a little too much time at the computer.
Next, you have the vast options available on the Internet. You have hundreds of different games to choose from. You also have the option of playing for free if you want to get to know the game a little to see if you want to play it for real money, as most casinos offer free versions of their games.
Another thing about playing online is that you can play much more quickly. This may be well and good if you are playing for free, and it may keep things moving, but you'll also need to be careful about how much money you are spending. Apparently, you can play 30 times faster online than at the casino, and this means that you can spend your money 30 times faster... well, not really, since the odds are better, but you get the drift.
Another danger is that your money may not seem as real when you are playing online. Without the ability to hold actual representations of money in your hands, you may get carried away and spend more qickly than at the casino. This is another important reason to watch your bankroll.
In conclusion, although keno online offers many advantages to land-based casino keno, it is important that you play particularly close attention to how much money you're spending at the online casino. The important thing to remember is that it is a game, not a way of making money.