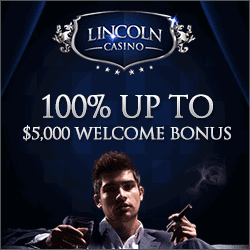 Keno Odds
Regardless of where you play keno, the payout schedule provides about a 70% return for casino keno and about 85% to 90% for online and video keno games. This is fairly large for a gambling game, so it is important that you take this into consideration and are careful about how much money you spend on keno. Unlike in other games, keno players are playing for big wins, whereas other games are often played for small amounts of money. Keno players are looking to win a life altering amount of money, essentially. No matter how much you want that money, however, you must be careful about how much you spend.
As you may have gathered, keno odds vary from casino to casino. In terms of land-based casinos, the worst games have a return of only 65% or so, while the best games return about 80%. For this reason, you might consider sticking to online keno if you're going to play, because they can get as high as a 90% return rate.
The Wizard of Odds has a great comparison of casinos and the return rates they offer for keno. A 2001 comparison yielded these results for Pick 9 keno games:
Silverton: 79.85%
Arizona Charlie's: 75.13%
Frontier: 74.83%
Jerry's Nugget: 74.78%
Nevada Palace: 74.62%
Orleans: 74.39%
Gold Coast: 74.39%
Sam's Town: 74.28%
Las Vegas Club: 72.82%
Rio: 72.76%
Mirage: 71.87%
Bellagio: 71.87%
Eldorado (Henderson): 71.38%
Golden Nugget: 71.38%
MGM Grand: 71.13%
New York New York: 71.13%
Primm Valley Resorts: 70.86%
Hilton: 70.8%
Fitzgeralds: 70.8%
Western: 70.8%
Sahara: 70.8%
Western: 70.35%
Luxor: 70.23%
Circus Circus: 70.23%
Main Street Station: 70.12%
California: 70.12%
Riviera: 69.66%
Stardust: 69.44%
Plaza: 69.18%
San Remo: 69.08%
Aladdin: 68.52%
Fremont: 68.52%
Four Queens: 68.52%
Bally's: 68.17%
Treasure Island: 67.54%
Caesars Palace: 67.54%
Station Casinos: 66.54%
Palms: 66.24%
Monte Carlo: 65.26%
There is a really good website that has the percentage of payouts of Keno games at various establishments here http://www.johnph77.com/math/kenopct.html. These percentages are arrived at by taking the payouts supplied by the operator and dividing it by the total possible combinations multiplied by the size of the required bet.
You can find out more about video keno in our Video Keno section. This game may be more attractive to you due to the significantly higher payouts.