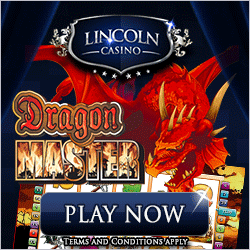 Keno Tips
Truth be told, there aren't exactly any tips that will get you winning big at keno. However, our keno tips section does supply you with some valuable information that may save you some money, as there are a couple of important things you should know before heading into any casino to play keno.
The first keno tip that I'll offer you is to get to know the casino that you're playing keno at. Where are the keno booths? Where is the "big board"? The monitors? You should be able to find a booklet at the keno booth that will give you some information about the ins and outs of keno at that particular casino. Become aware of what the payouts are at your chosen casino, so that you can compare them to other places you might play in the future. The return rate can vary a great deal from casino to casino, so this is a very important keno tip indeed.
The next tip I feel the need to offer you is this: do not get distracted and miss your ability to cash in your winnings. If you are playing an individual keno game, and you don't get to the keno writer (the person selling tickets at the booth) before the next draw begins, you are out of luck, my friend. Any winnings you had on the previous draw can no longer be collected. So, if you take a few minutes to celebrate a big win, just remember that that celebration must be a quick one.
Now, I'm going to save you the hassle of having to bang your head against the wall when you miss collecting your payout and offer you the following keno tip: get "multi race" cards. These cards will let you play the same numbers numerous times without having to run back and forth from the keno booth on each draw. If you need the exercise, then disregard this tip. Most casinos will allow you to play a set of numbers up to 20 times, at which point you'll still need to head over to the keno booth to have your cards checked for wins and collect any winnings.
Another good keno tip: if you don't feel like sitting around and watching the board to see if your numbers have won, you might consider going with another option known as "stray and play" or "walk away keno". With these, you can get tickets for more than 20 games, and you don't even have to collect your winnings that day. In fact, most casinos allow you to come back up to a year later to see if the ticket won and collect any winnings. Just be sure that you know what the expiry date is on your tickets. The casinos love these tickets because they enable keno players to play other games at the same time.
Beyond these basic tips, there isn't a whole lot more I can offer you, as it's a pretty basic game and you can't exactly change the odds unless you have an uncanny ability to predict the future. It should be noted, by the way, that studies have found that people who choose their own numbers for the lottery are more likely to win than people who let the computer select the numbers, so you might want to keep this in mind as well. The most important keno tip of all, however, is to have fun. It's just a game, and you shouldn't be throwing all of your money away expecting to win big.